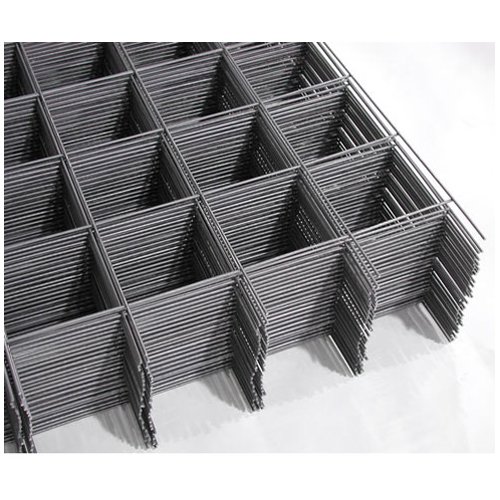 Wire Mesh WWR
Wire Mesh (WWR) welded wire reinforcement
overview:
Welded wire reinforcement (WWR) is a prefabricated reinforcement consisting of parallel series of high-strength, cold-drawn or cold-rolled wire welded together in square or rectangular grids. Each wire intersection is electrically resistance-welded by a continuous automatic welder
.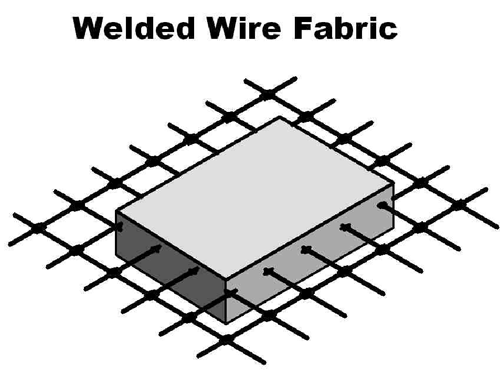 typical:
Owens sells welded wire reinforcement products ("WWR") in both rolls and sheets. When placed in concrete slabs on grade, WWR helps reinforce the concrete after cracking and is a critical element in its performance. The wide variety of wire sizes (W1.4 to W/D4) and spacings that are available make it possible to furnish accurate cross-sectional areas of steel required to reinforce slabs. We stock WWR in several standard widths and lengths, which allows us to ship your orders upon receipt.Requests for epoxy-coated and hot-dipped galvanized WWR are easily accommodated.Our WWR products conform to ASTM A1064 (replaces A185 for smooth welded wire and A497 for deformed welded wire).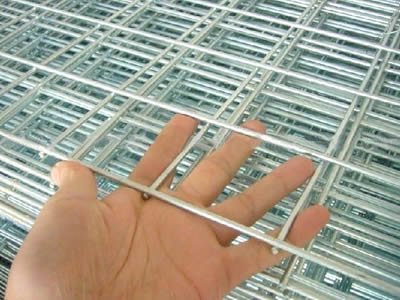 shipping:
Some products due to their size and quantity may not be shippable via UPS.
Owens will contact you with a freight quote.
Specs:

Insteel:

Sizes Chart
Insteel:

MSDS.pdf
Purdue University:
http://rebar.ecn.purdue.edu/wwr/resDesign.aspx
Manual of Standard Practices