Residential Forms Accessories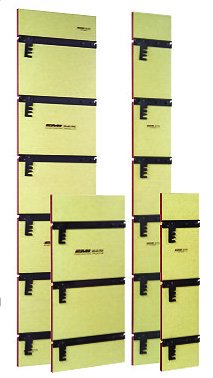 Residential Forms Accessories
Residential 1-1/8" Plywood Forms, ties & accessories
We will work up a set for you...send us your drawings

Overview:
The forming system is a 1-1/8" thick plywood with steel backing bars designed especially for residential foundations and low industrial concrete walls. The system can be positioned and set quickly. Each form has attached hardware that secures the ties and adjacent form. This connection also helps align the formwork. Waler Brackets slide over the bolts to secure the lumber and bring formwork into alignment. panels, fillers, ties and other components are interchangeable with other 1-1/8" plywood forming systems
.

Shipping:
Some products due to their size and quantity may not be shippable via UPS.
Owens will contact you with a freight quote.

---
Associated Producer: